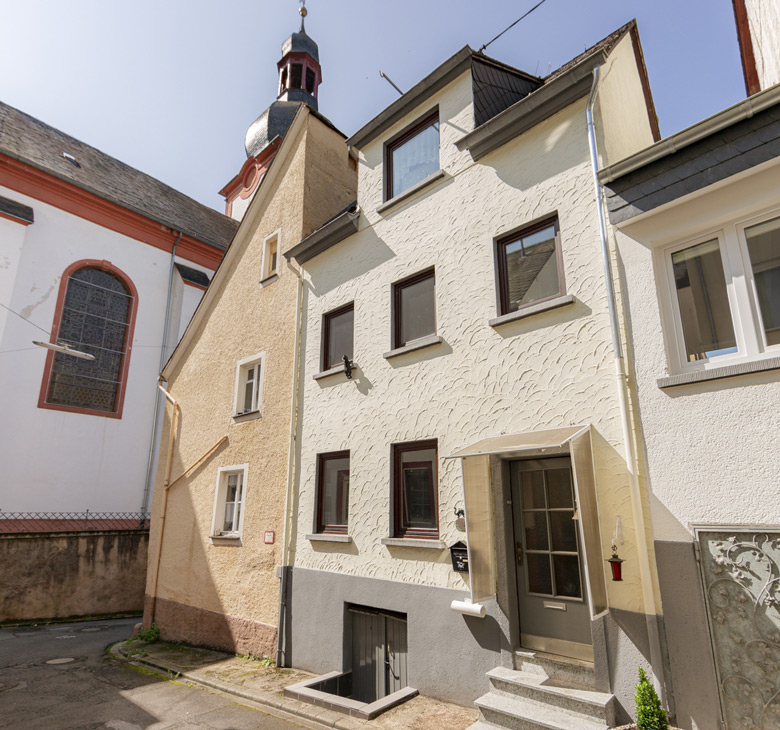 Mosel-Refugium No.5 (Tiny)
2 – 4 persons / 2 bedrooms / Zell on the Mosel
The "Tiny House" was kept rustic and simple according to its character as an old half-timbered house. With two bedrooms, one bathroom, a large kitchen with dining area and an inviting top floor used as a living room, it offers a pleasant comfort at smaller prices. This house is also located at the end of the pedestrian zone, just a few meters away from the Moselle.
8% DISCOUNT on your next booking with us!
You have lost your heart to the Moselle and would like to revisit? We consider it a great idea and would like to reward your loyalty with a discount on subsequent bookings for one of our vacation homes.
Here you feel like at home after an eventful day!
---
Ingrid Müller